Catherine Smith For Superior Court Judge
Because Experience Matters 
Born and raised in Thomasville, Catherine Mims Smith's dedication to the law took her from South Georgia to Macon's Wesleyan College and then to Athens for law school at the University of Georgia. Her commitment to her community and her family brought her home to Thomasville where she has served in private practice, as a public defender and as a prosecutor for 25 years. Catherine's extensive legal experience and deep involvement in our communities equip her well to serve as our next Superior Court Judge.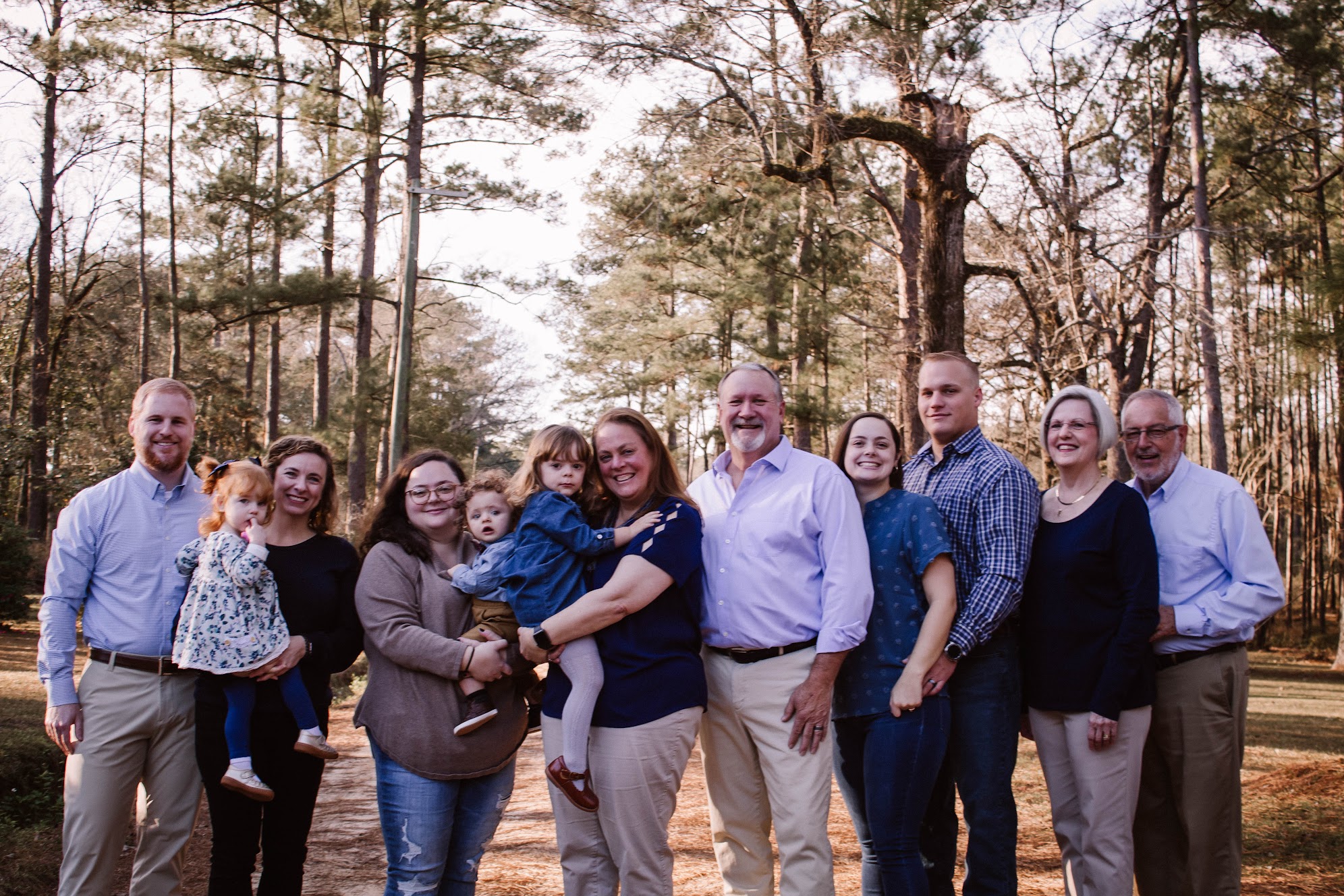 As an Associate at the Whitehurst Firm, Catherine practiced extensively in civil and criminal cases. After opening her own law firm, Catherine expanded her expertise to domestic relations, including adoptions, divorce, and child custody cases. During this time, she also served as co-counsel on two death penalty cases in the Southern Judicial Circuit.
In 2006, Catherine began her public service when she became the Chief Assistant Public Defender for the Southern Judicial Circuit trying felony cases. Then in 2008, Catherine became an Assistant District Attorney, a position she still holds today as the Senior Assistant DA in the Thomasville Office. In this role, Catherine has prosecuted felony cases across the Southern Judicial Circuit. As a member of the Georgia Gang Investigator's Association, Catherine has worked tirelessly to protect our community by prosecuting criminal street gangs and violent criminals. In 2021, Catherine prosecuted a local gang leader for felony murder and his fellow gang associates for helping him to elude arrest and dispose of the murder weapon.
Catherine's largest impact stems from her work protecting and advocating for South Georgia's children. As part of her private practice, Catherine spent a great deal of time in Juvenile Court where she defended children, represented parents whose children had been removed, and served as Guardian ad Litem to represent the best interests of the children involved in deprivation/dependency matters. As a prosecutor, Catherine has specialized in prosecuting crimes against women and children, keeping our communities safe from sexual predators, and protecting victims of domestic violence. Perhaps most notably, Catherine was actively involved in the creation of the Treehouse, a Child Advocacy Center for Thomas County. Together with the CAC Board, Catherine worked to organize the community's first Walk-A-Mile in her shoes, raising approximately $60,000 for the Treehouse to serve child victims and their families. Her efforts with the Treehouse led to her recognition by the Thomasville-Thomas County Chamber of Commerce as Woman of the Year in March 2011.
Outside of work, Catherine's commitment to her community runs deep. This started with her involvement with the Thomas County High School debate team and Y clubs, including a stint as the first Chief Justice of the Supreme Court at Youth Assembly. Catherine served as Booster President for the Thomasville High School softball program for 6 years and volunteered several years as a Y-Ball Softball Coach. For her efforts, Catherine has been recognized as a member of the 2000 Leadership Program offered by the Thomas County Chamber of Commerce and as a champion for victims in our community by EverFan.
Endorsements
Georgia Community Leaders Supporting Catherine Smith
Carlton Powell
Thomas County Sheriff
Mike Dewey
Brooks County Sheriff
Rod Howell
Sheriff of Colquitt County
Brian Childress
Retired Police Chief
Valdosta Police Department
April Fletcher
Owner of Ally B Boutique
Dondell Green
COGI Athletic Company
Danny Copeland
COGI Athletic Company
Bob & Jeff's IGA in Thomasville
Endorsement from Tim Watkins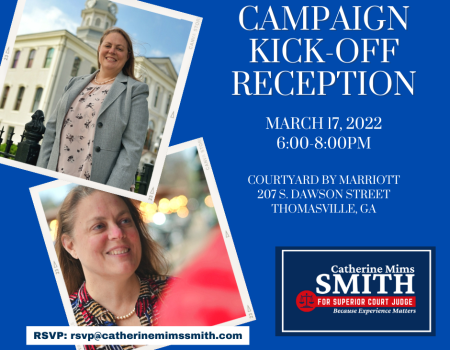 Campaign Kick-Off Reception 3/17/22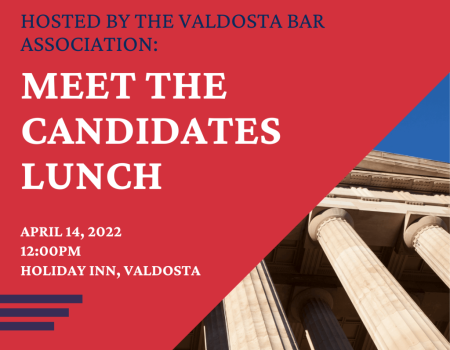 Meet the Candidates lunch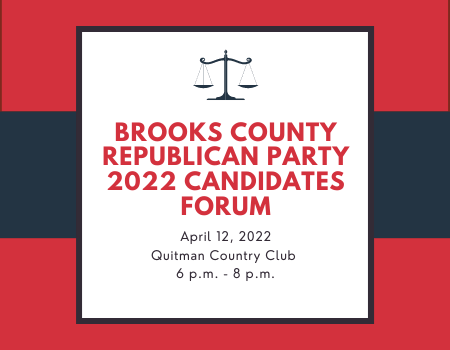 Brooks County Republican Party 2022 Candidates Forum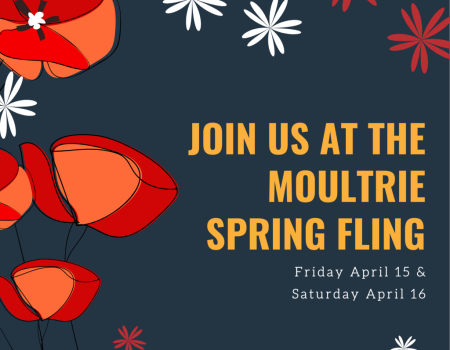 Join the Team!
We need your help! Join in bringing change in 2022 by volunteering to assemble or deliver yard signs, participate in meet and greets, make phone calls, and go door-to-door to connect with Georgia voters. Join us today in getting Catherine Mims Smith elected!
Donate Today!
Running a five county campaign requires a robust campaign operation. We will need support from friends and colleagues across every county. Will you join us?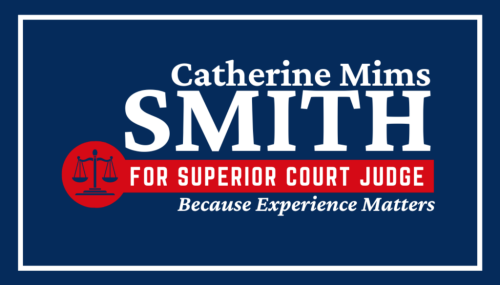 PO Box 7076
Thomasville, GA 31758
catherinemimssmith@gmail.com